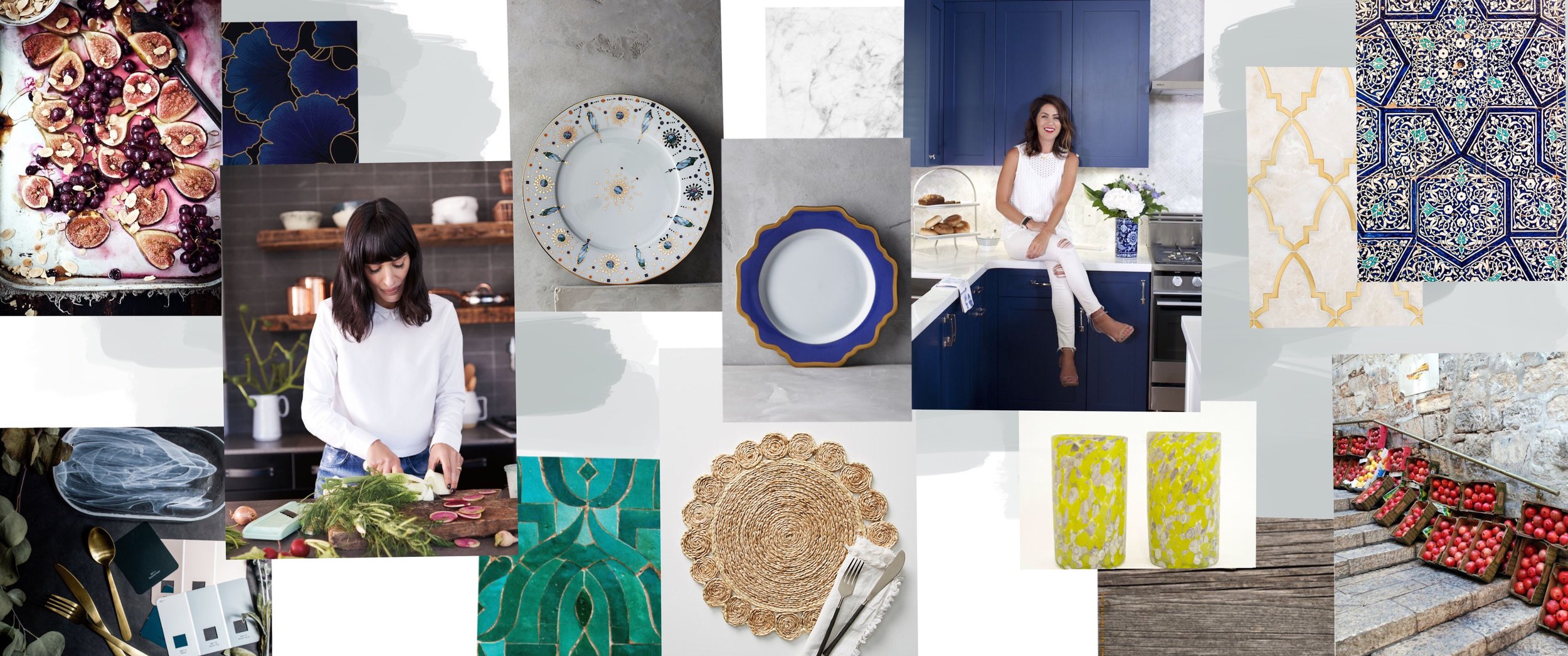 The tabletop was a fun project in itself for myself and the brand. In my recent post about the Jamie Geller photoshoot, I shared the inspiration for the entire weekend of styling and photographing. - JAMIE GELLER BRAND PHOTOSHOOT
"For this shoot, we wanted to channel in the "Israel Chic" look with old world history, mixed with some new modern finishes that we thought embodied Jamie"
In this post I wanted to talk about where you can find these tabletop items!
TABLECLOTH: MACK HOME, Columbia, SC
METALLIC RECTANGLE AND ROUND PLATE: MACK HOME, Columbia, SC
STONE VASES: MACK HOME, Columbia, SC
SERVING SPOON AND FORK: MACK HOME, Columbia, SC
GLASSWARE: MACK HOME, Columbia, SC- SHOP
OYSTER SHAPE SERVING BOWL: MACK HOME, Columbia, SC - SHOP
FLATWARE: World Market- SHOP
GLASS PRISM VOTIVE: World Market - SHOP
CHARGERS: World Market - SHOP