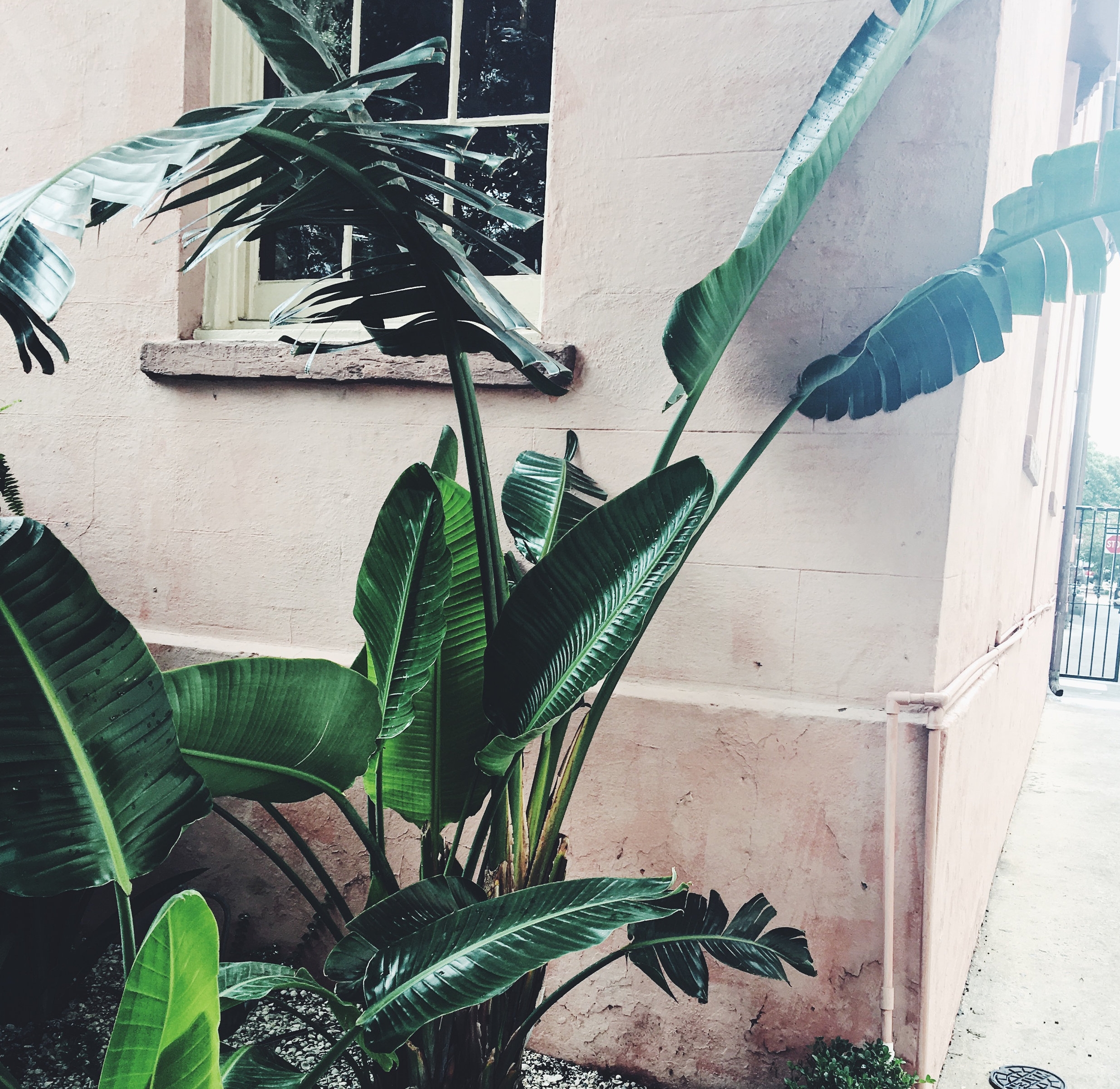 A look into the 2-day trip || Shopping + Food
This trip to Savannah was super last minute and only two days long, but packed with exactly everything I wanted to do. I want to share some of my favorite places we went, the food we ate, and what I bought at some shops while we were there!
Let's start with food!
When I posted that I was in Savannah on Instagram, I didn't realize how amazing people would be about sending me their favorite spots! We ended up eating some of the best food thanks to some great recommendations! One of my favorites was Foxy Loxy Cafe (which I'm sure is no surprise to any locals or really anyone who has ever been there). The coffee was so, so good and the baristas were helpful and very welcoming. I had an iced latte with almond milk (the best, so creamy) with an egg and cheese kolache and Dallas had the mocha latte and the churro muffin. They also have tacos for lunch that I've heard are some of the best!
Another great brunch place we went to when we first got to Savannah was B. Matthews. It was near the water so you can easily walk to shops afterwards and it had a great interior for the insta-stories :) You can't order a bad thing on the menu. Everything was so yummy!
PS. That's smoked salmon quiche! <3
When we went to Tybee for the day, we really wanted to be able to walk right off the beach, sit outside, and have some seafood. We ended up at Sting Rays where we could sit out in front under the umbrellas and listen to live music. I got the blackened mahi mahi and Dallas got the fried shrimp. It was so good! It hit the craving we had for seafood for sure, and they offer platters for larger groups!
 
When you go to Savannah, you have to go to Leopold's Ice Cream. I've actually been here before but it's been years. They have the most amazing ice cream flavors and there's usually a line out the door at any time during the day (which tells you how good it really is). They had fresh strawberry and local Georgia peach ice cream available for the season and a vegan coconut milk ice cream, also!
Some clothes and shopping...
Of course we took some time in the historic district and city area to shop! There are several super cute boutiques down the streets but my absolute new favorite place is The Paris Market (instagram). I really can't explain just how great it was, but if you're ever in Savannah, go check it out. Tons of beautiful things there from jewelry to furniture and vintage finds. There's also a cute little cafe inside and an all over gorgeous interior... I'm such a fan. I bought this candle from the market and it smells so amazing.
SHOP CANDLE
We hit the big stores too like HM, J. Crew, and Banana Republic. Here are some of my finds! HM is so good with the deals. I mostly got fall things, but only because all of their sweaters and jackets are on the $10 and $5 racks right now! So why not when I know I'll be dropping like $50 on a sweater in a few months? I bought a sweater, a long bomber jacket, and a cute velvet tank for under $25!
J. Crew was also (and still is right now) having a sale! 50% off of the sale section. I got a cute, black knit tank top with the tie straps for $23.